A Dj music multi-desktop!


Come and have a look at Cbra Systems
Hi, music lover!

Thank you for visiting the Cbra Systems website! Because without you, no party!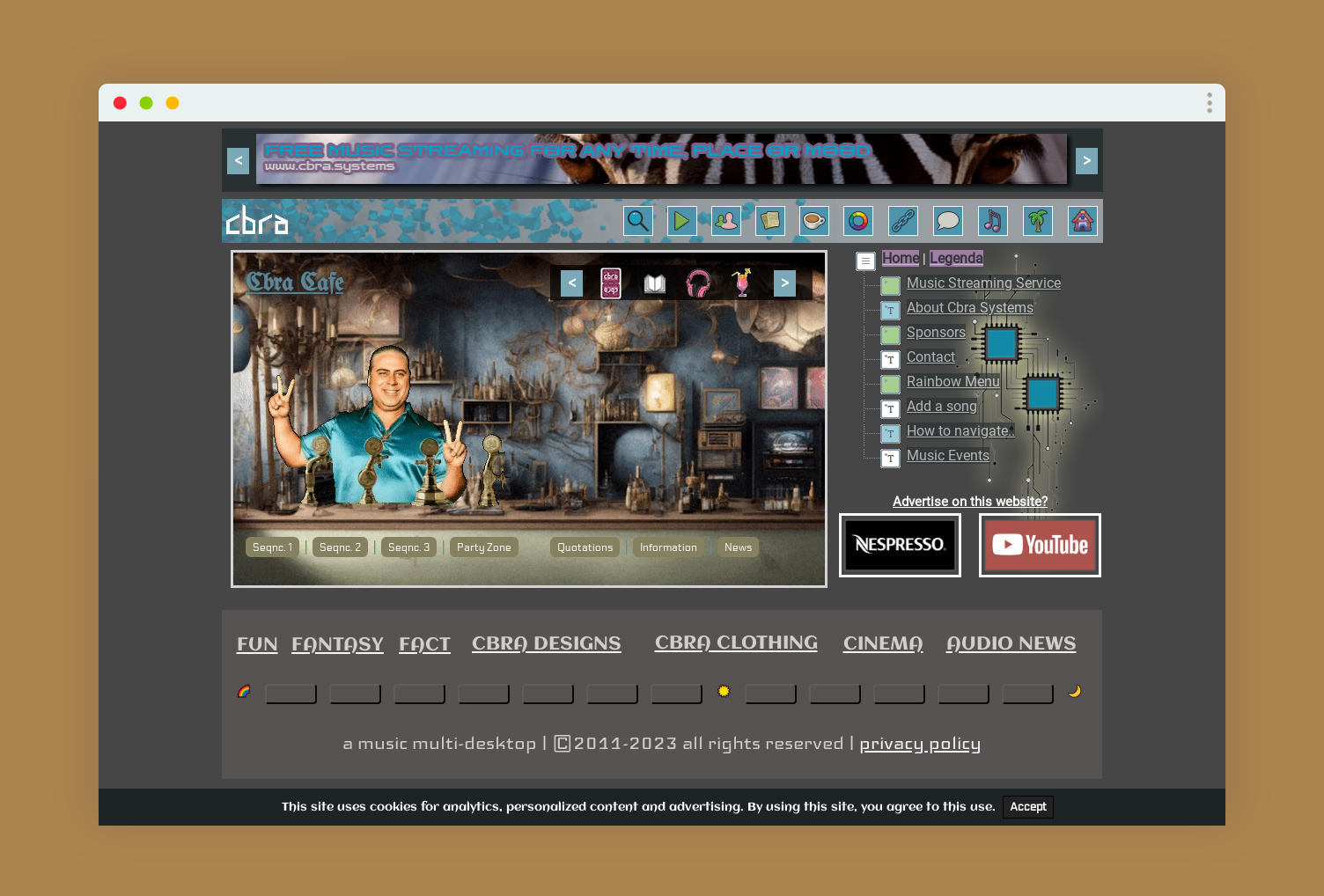 The best music database for just about any mood!
Welcome to Cbra (audio), your number one online music platform for music streaming. It's an innovative website with a distinctive take on music, technology, and beyond. Enjoy and listen to music for hours...


About Cbra Systems

Cbra Systems is a project by Ruben Geerlings, a musician and web designer based in Groningen, Netherlands. The project is a digital music multi-desktop that allows users to play music. It is a non-profit organization that is dedicated to developing and promoting new technologies for music creation and performance. This project resulted from his passion for music and images. Every day he is busy processing his creativity in music and web design.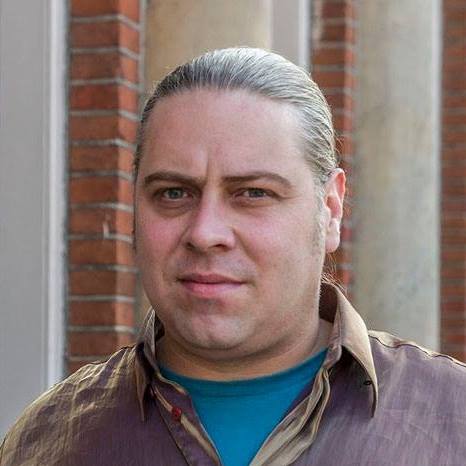 Background
He grew up in a small village called "the Wilderness Star Valley's" located in the North of the Netherlands. When he celebrated his nineteenth birthday, he decided to leave the village and go to a bigger city Groningen, the capital city from this north east county of the Netherlands. This pianist, also known as Trish Thunderstone, does love composing music. His first computer was a ZX-Spectrum and an MSX computer, and later, he had a Commodore Amiga-500 / 2000. With programs such as OctaMed 4.0 and a digital sampler, he learns to composes, nowadays he is using a Personal Computer and has installed Ableton Live to record his music.

If you enjoy using Cbra Systems, you can support us by buying us a coffee for further development. Every donation is appreciated!


Cbra Designs

Cbra Designs is more than just a side project of Cbra Systems, a music multi-desktop. It is a creative venture that produces unique and high-quality products for various purposes. Whether you need a guitar stand, a memory game, a set of playing cards, or a 2024 calendar, Cbra Designs has something for you.

The products of Cbra Designs are made with high-quality materials and are designed to be both functional and visually appealing. For example, the guitar stand is made of solid iron and features a unique foldable design that makes it easy to transport and store. The memory game is made of durable wood. The playing cards are made of high-quality paper and features colorful illustrations of animals from all over the world. And the 2024 calendar features clear and concise design, easy-to-read fonts and colors, and all of the information you need, such as dates, events, and holidays.

Cbra Designs is a small company, but they are passionate about creating products that people will love and use. They are also committed to sustainability and use eco-friendly materials and packaging whenever possible.

Here are some of the reasons why you should buy from Cbra Designs:


Their products are unique and creative.

Their products are made hand-crafted with high-quality materials.

Their products are functional and visually appealing.

Cbra Designs is a small company that is passionate about creating products that people will love and use.

Cbra Designs is committed to sustainability.

If you are looking for unique and high-quality products, then Cbra Designs is a great place to shop.